Regular price
Sale price
£22.99
Unit price
per
Sale
Sold out
A Feelings (Sensations and Emotions) Tool
Locate and explore sensations (inc. pain)
Attribute causes to injury, (including the perpetrator)
View full details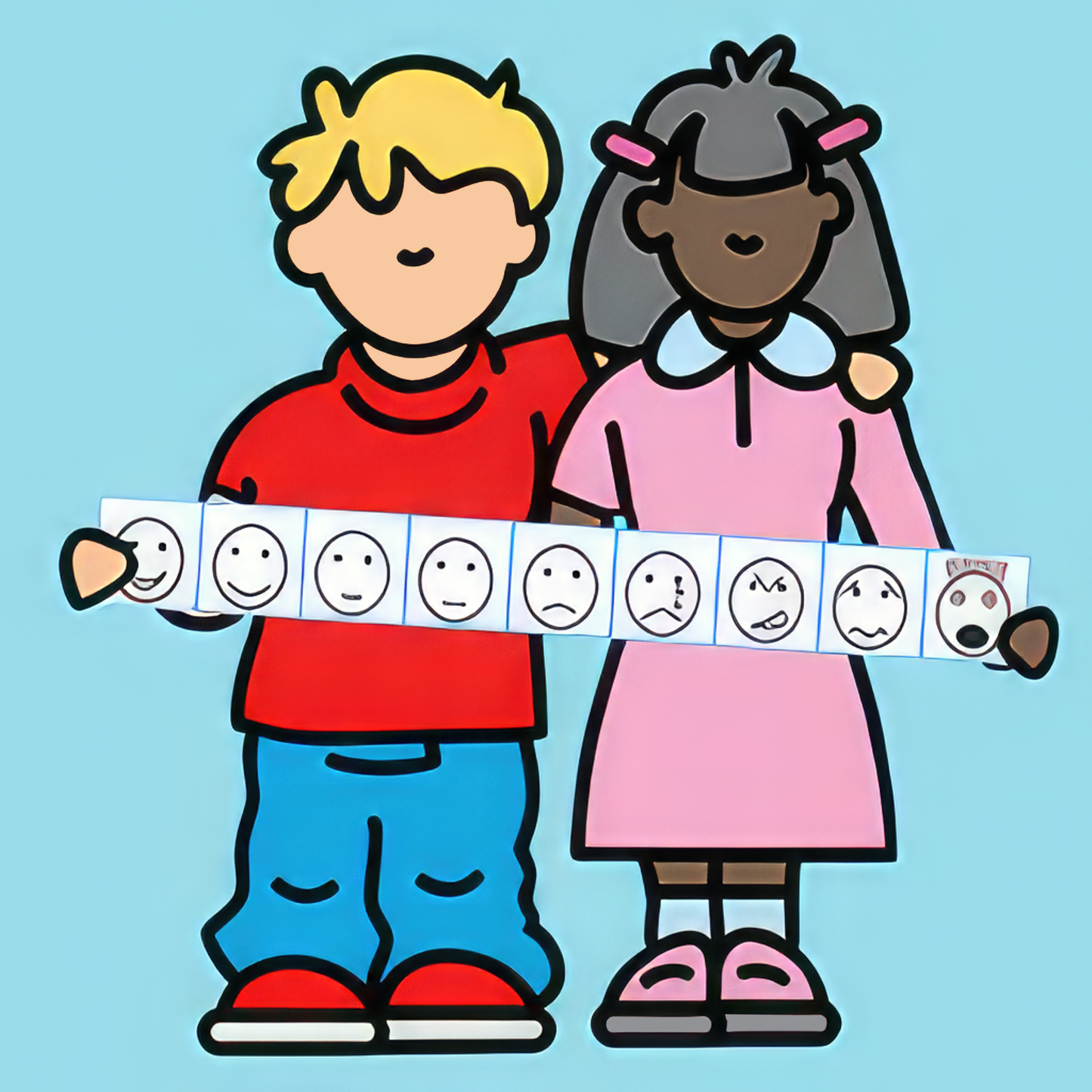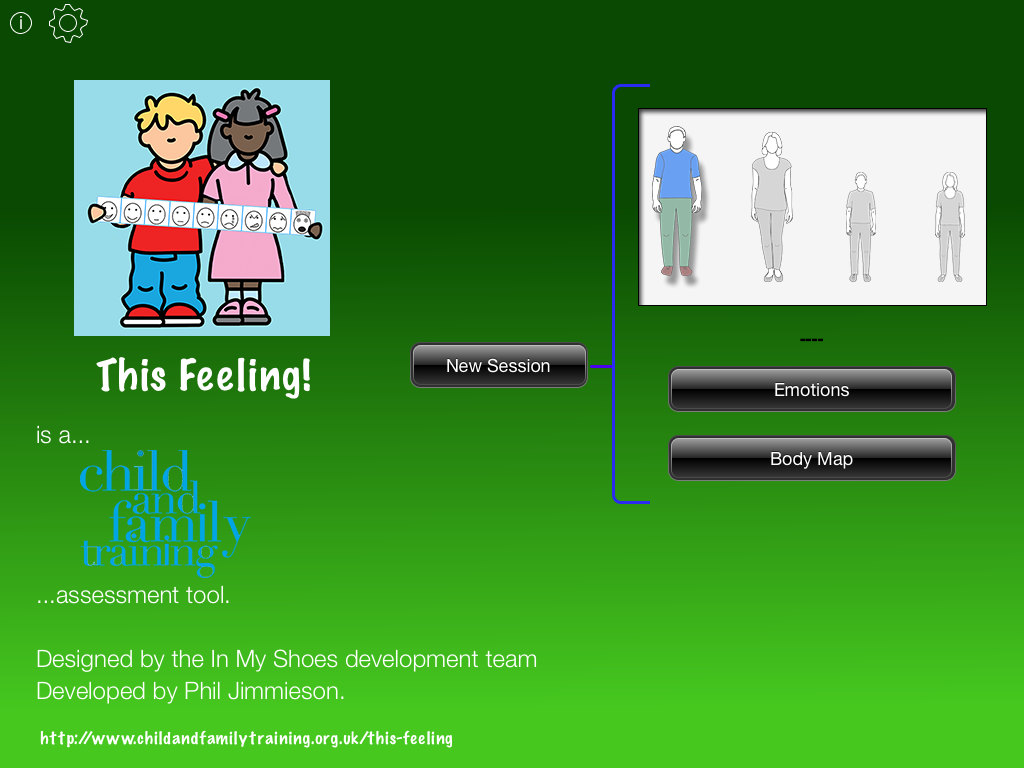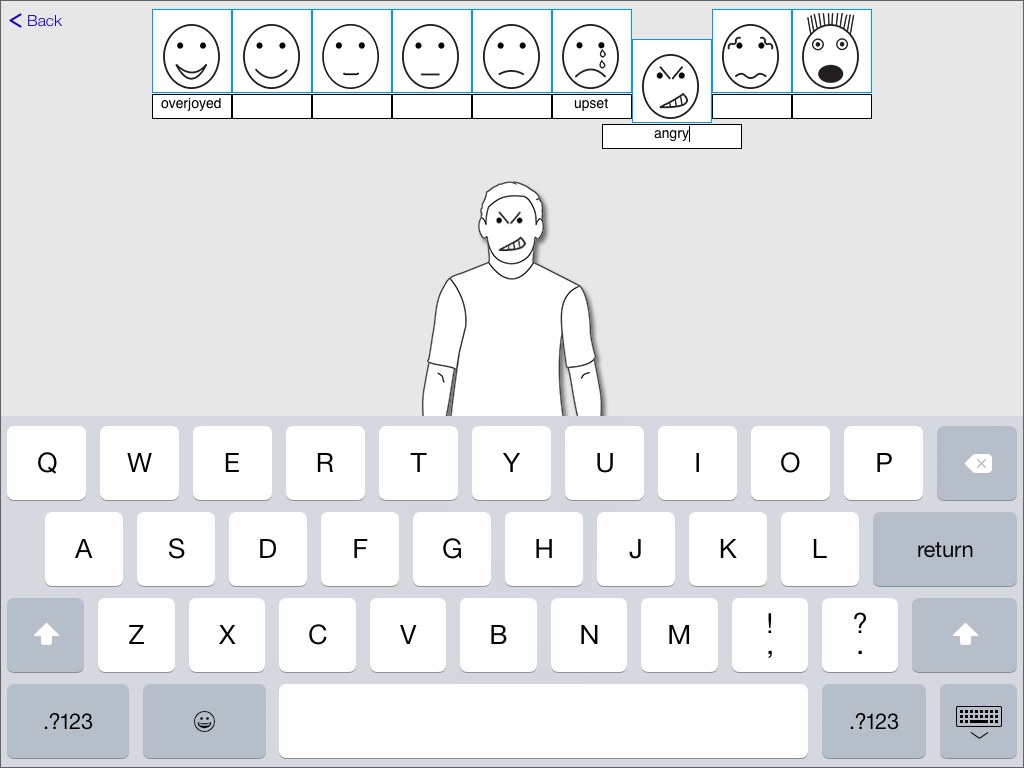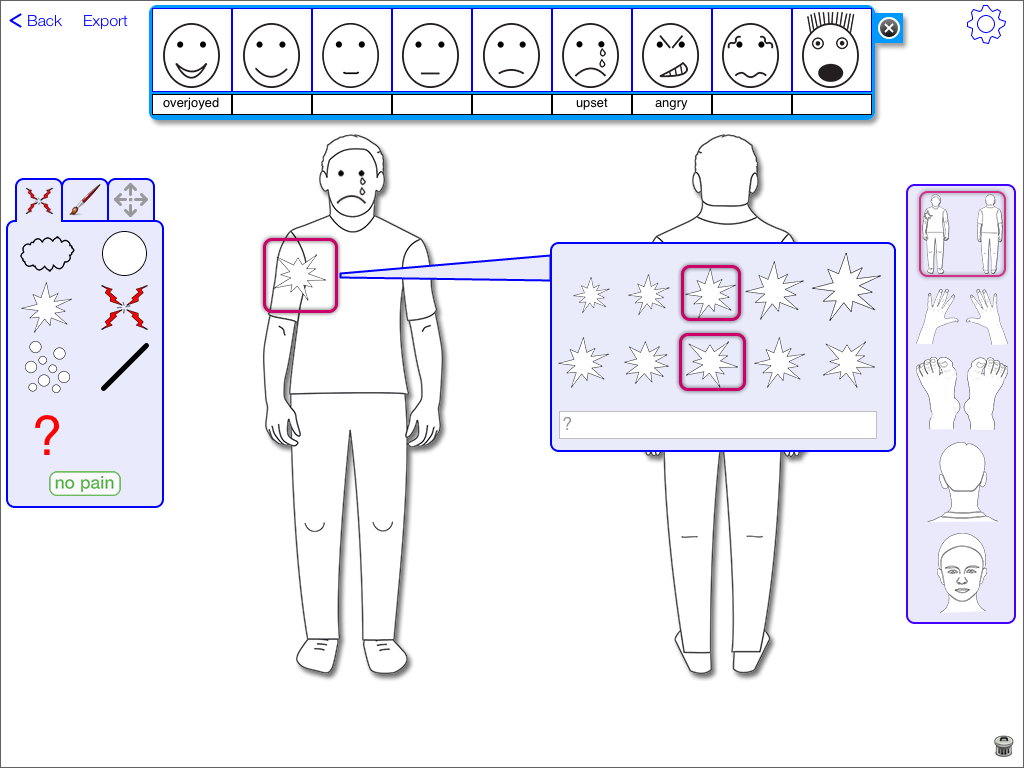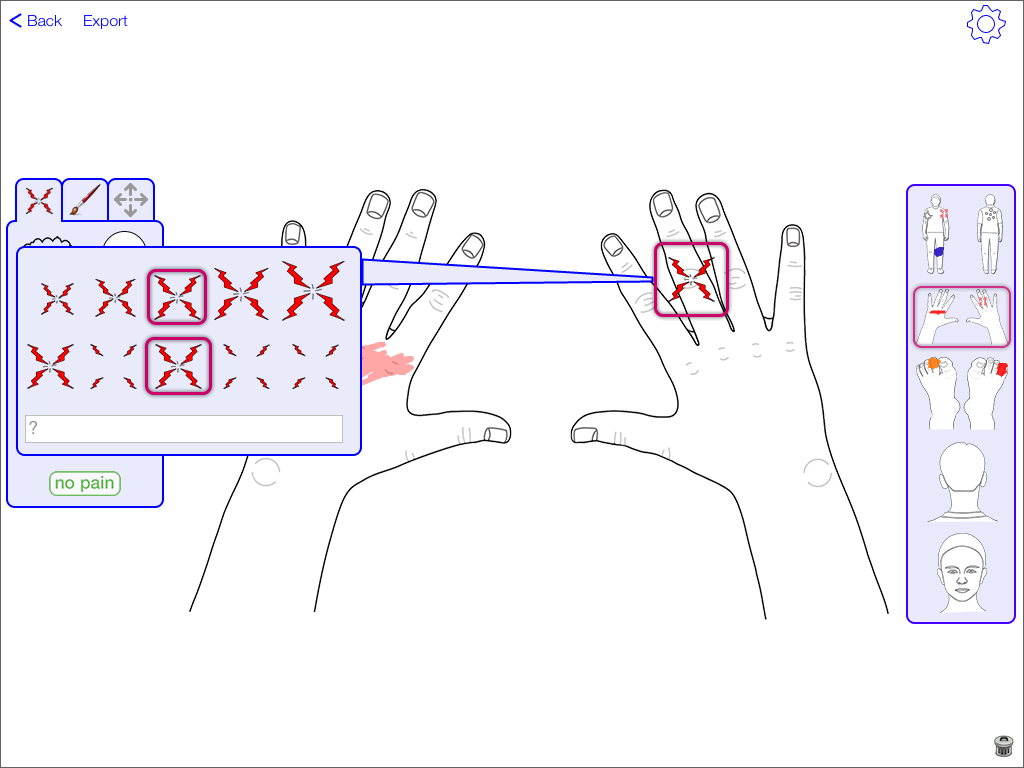 This Feeling
As its name suggests, This Feeling focuses on feelings. These are often difficult for children to identify, attribute, understand or describe - either with respect to themselves or other people. Using traditional communication approaches it is difficult for professionals to be confident the child they are working with has the capacity to discriminate and use language relating to feelings.
The term feeling is also confusing because it can sometimes be used to refer to affect (happy, sad, worried, etc.) and sometimes to sensations (burning, stabbing, pain etc.). This Feeling enables children to optimally discriminate between all these by offering specific tools for each. One screen of This Feeling is dedicated to attributing, labeling, describing emotions, and the other focuses on body maps, on which physical sensations and pain can be located and described.
All interactions are touch-based, and the child can either use well-standardised pain icons or annotate and draw on the body maps freehand. As with all the apps, any errors can be corrected, or adjustments easily made. Unlike paper and pencil techniques, a child is not constrained by the first marks he or she makes and can adjust the on-screen representation until completely satisfied that it represents exactly what they are feeling.